The Next Step in School Safety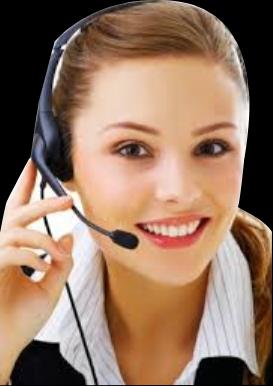 1-800-575-1043
HE'S IN TROUBLE
WE'VE ALL BEEN THERE.
IT STARTS SMALL,
BUT CAN EXPLODE
IN A HEARTBEAT!
GUN!!
I NEED
A BREAK
THIS IS MORE THAN I CAN HANDLE.
THESE KIDS
ARE SO BIG.
Help Is Just A Click Away.
•
Instant Alerts Sent To Your School's Response Team
•
Send Alerts up to 100 Response Team Members
•
Install On Every Teacher's Computer
•
An Unknown Person is Roaming The Hallways
CLICK HERE FOR MORE INFORMATION
Panic Alert Button For Each Classroom
•
Teacher Personal Assistance
A Zillion Reasons Why Help Is Needed
SAFE -- SECURE -- FAST -- EASY TO USE
THREE REASONS to select 33HelpME for your school's panic alert system.

First, 33HelpME is a comprehensive system that can be used to quickly and easily alert the proper authorities in case of an emergency. The system can be activated by pressing a button on a smartphone, tablet, or computer, which will immediately send an alert to local emergency responders and school administrators. This can greatly reduce response times in emergency situations and help ensure that the appropriate people are notified as quickly as possible.

Second, 33HelpME is highly customizable, allowing schools to tailor the system to their specific needs. This means that schools can set up the system to notify different people or groups depending on the type of emergency, such as sending an alert to the school resource officer in case of a lockdown or sending an alert to the school nurse in case of a medical emergency.

Third, 33HelpME is easy to use, which is especially important in high-stress situations like an emergency. The system is designed to be user-friendly, making it easy for anyone to activate the alarm and send an alert, even in the heat of the moment.

Overall, 33HelpME offers a comprehensive, customizable, and user-friendly panic alert system that can help schools respond quickly and effectively to emergency situations. It can be the right choice for schools.
THREE "MUST HAVE" Panic Alert Button Features

1. EASY TO USE

33HelpME is VERY EASY TO USE. Having to read a "How To Instruction" is not what a user needs. Double-Click The 33 HelpME Paniac Button and the call for help is sent.

2. FAST

33 HelpME Alerts are sent within 3 seconds. Everyone on your response team gets the alert at the same time. Have 50 people on your response team and instantly send the alert to all 50 members of your response team.

3. RELIABLE

33 HelpME is reliable. The 33 HelpME Alert button is always present on the teacher's computer. Open any application and the 33 HelpME button is always on top and always ready.
FREE TRIAL
33 HelpME works on Windows PC, Mac, Tablets, iPad, Android Smart Phones, and iOS Devices.
The 33 HelpME app is free either Google Play, or Apples's App Store.
Copyright © 2019 -- 2023 by 33 Systems Inc; Tampa, FL · All Rights reserved · E-Mail: info@33helpme.com